You Are On the Poet's Path ~ Welcome
We Write Poetry is a workshop forum. At We Write Poetry, we write poetry. Yes, it's that simple. We write poetry, read poetry, and give and get respectful, honest feedback. We write and receive thorough reviews, and interact with other poets and readers, both for improvement and to just simply celebrate and enjoy the world of poetry together.
We like to think that our poetry community is awesome because we have the greatest poets and readers in the world. But the real reason is that we have the greatest people ever. You will be amazed at how easy it is to get along with and network with other poets and readers, to corroborate on projects, to find new resources, and to get answers to questions.
We are as much for beginners as for experienced and advanced poets. You can learn how to write a poem and what a poem is at the most fundamental level, or how to use rhyme and meter expertly at advanced levels.
We Write Poetry features dynamic resources that allow you to promote your poetry, your anthologies, your projects and your websites. You will find invaluable instruction on poetry as well as links to other poetic resources.
What makes We Write Poetry different from other poetry workshop forums? We offer honest feedback that is positive and encouraging and not harsh criticisms that are demeaning or degrading. We call it "wordshopping." We like to think that a poet's workshop should be a "wordshop" so we call our interactive workshopping forum the "poet's wordshop." And we believe in keeping it positive and encouraging so you can learn at your own pace in a non-threatening, non-intimidating environment.
Begin to learn by participating in our free Interactive Poetry Forum which features a whole lot of fun, occasional poetry challenges, prompts, suggestions, and simple, bite-sized explanations of poetic devices and techniques. The interactive forum is a word-weaver's paradise filled with a plethora of fun but challenging activities to keep your poetic juices flowing.
We don't teach rules, we give tools—think of the We Write Poetry Wordshop as a group of outfitters who work together to fully equip each other for the poetic journey ahead. You are on the Poet's path now, an amazing journey lies ahead.


Visit us now by clicking here: We Write Poetry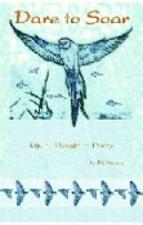 DE Navarro ~ Poet, Writer, Editor, Author
To learn more about my books, my poetry forums, and my writing and editing services, please visit my website.

DE Navarro @ http://www.de-navarro.com
We Write Poetry ~~ Wordshop Forum
Come visit the We Write Poetry wordshop forum today. We host this forum at LinkedIn. If you are not a member of LinkedIn you can get a free account today and then join our group at We Write Poetry.

Please come and check it out now, you will not be disappointed.
We Write Poetry 

Continue on the Poet's path, we will see you there.